At Super Native Unlimited, our consulting services include how to apply the Intercultural Framework to your organisation or company, leadership development programs, best facilitation and collaboration processes.
We believe that our frameworks can empower business leaders, organisational leadership and teams to navigate the complexities between cultures. Our consulting work helps communities to articulate and clarify the purpose and intent of their interactions across race, power and cultures. Contact us to learn more.
Our current work and partnerships include: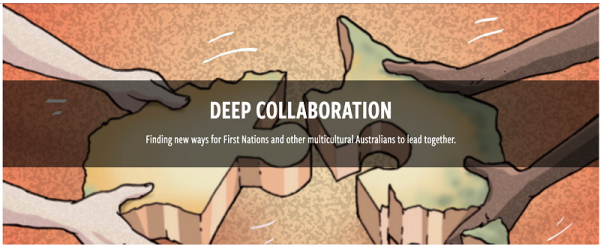 Lead
Deep Collaboration. Collaboration for Impact
​Mark is employed by Collaboration for Impact as the Lead for Deep Collaboration. Deep Collaboration was created by First Nations and other multicultural Australians, including practitioners, facilitators and community leaders who shared their ideas, experiences and expertise with one goal in mind. That goal was to find a new way to work and lead together. Working together and sharing leadership in new ways can open up new possibilities for all of us and our communities to create a more equitable and inclusive Australia.
Creating shared leadership across Australia requires system change to address the impacts of colonisation which are embedded and perpetuated through dominant institutions, mindsets and ways of working. This website however focuses exclusively on the skills and collaborative practice that collaborations and individuals can develop and embed. It describes a way of working at a collaboration and interpersonal level that embeds the values and steps needed to create shared leadership. We have included videos, factsheets, links and other resources to help share this process and the reasons why this way of working is valuable. In the future development of Deep Collaboration we aim to develop resources and capacity building that focus on the systemic challenges and opportunities.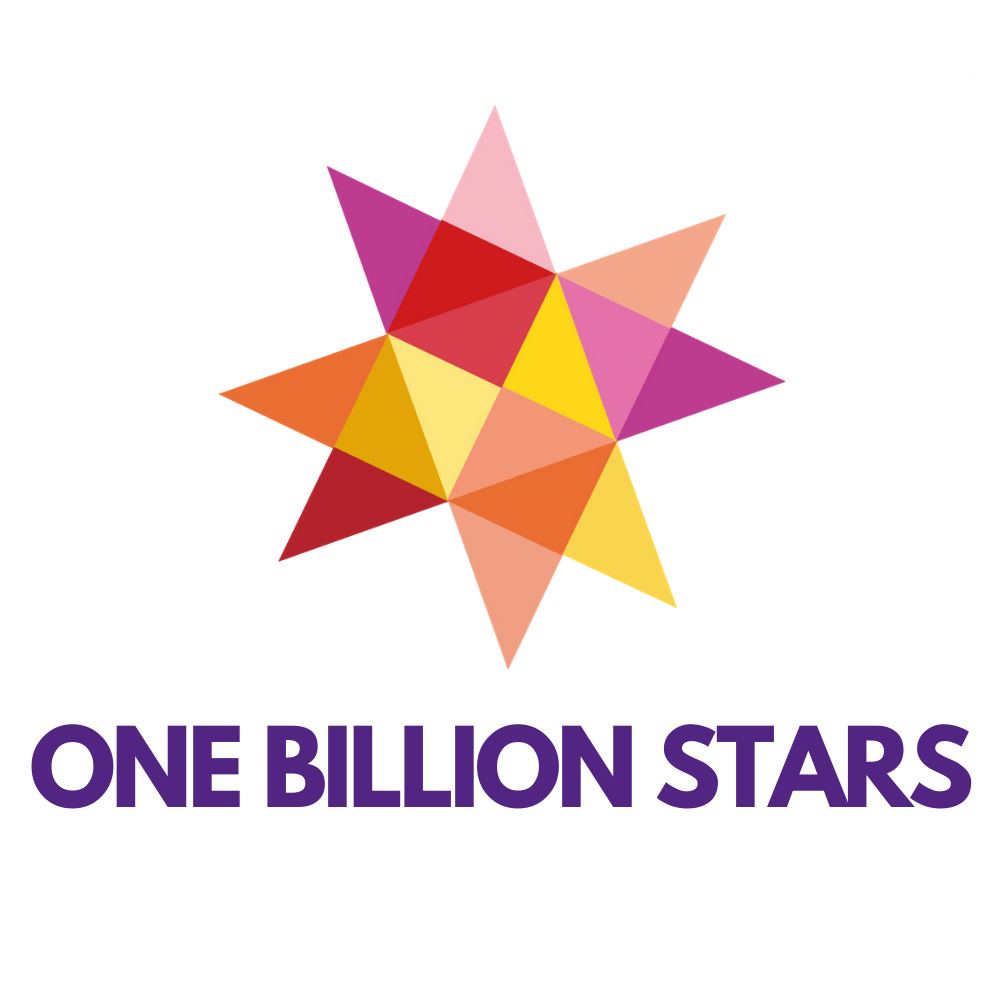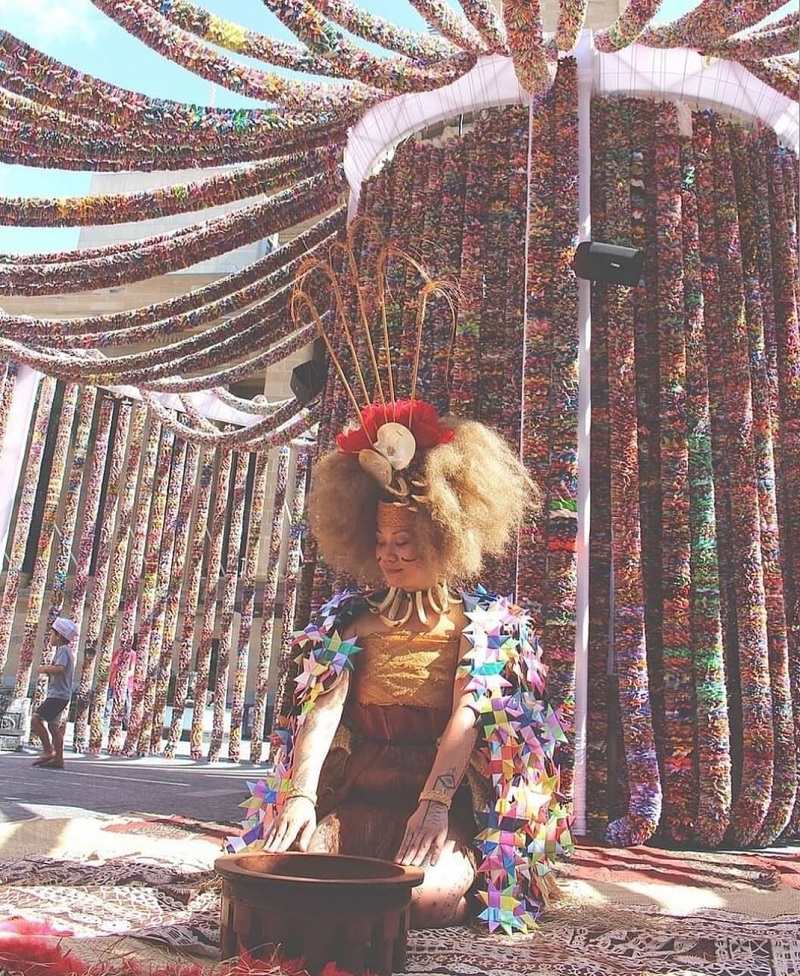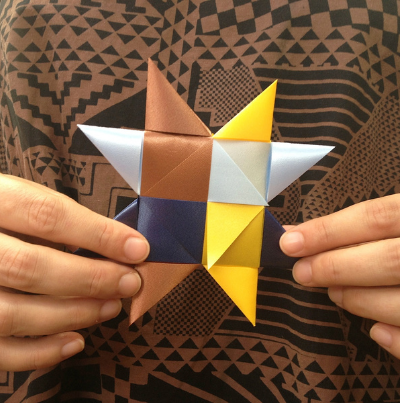 Co Founders
One Billion Stars (formerly One Million Stars to End Violence project)
One Billion Stars was launched on Martin Luther King Jnr Day, Monday 18 January 2021.
Building on the community connections and social impact of the One Millions project (2012), One Billion Stars continues to use the power of star weaving, an Indigenous weaving craft to promote non-violence and to build more connected and resilient communities. Created in 2012, the One Million Stars project culminated in an installation of one million woven stars during the 2018 Gold Coast Commonwealth Games Arts and Cultural Program. A total of 2.4 million stars were woven from over 200 communities in 15 countries including Australia, Aotearoa New Zealand, Canada, United States of America, Malaysia, Japan, Ireland, Scotland, England, Fiji, Cook Islands, Samoa, Barbados, Tonga and Hawaii. A partnership was formed the Queensland Government that supported the Museum of Brisbane, Lumen Cloud and Human Ventures to design the installation and manage community engagement.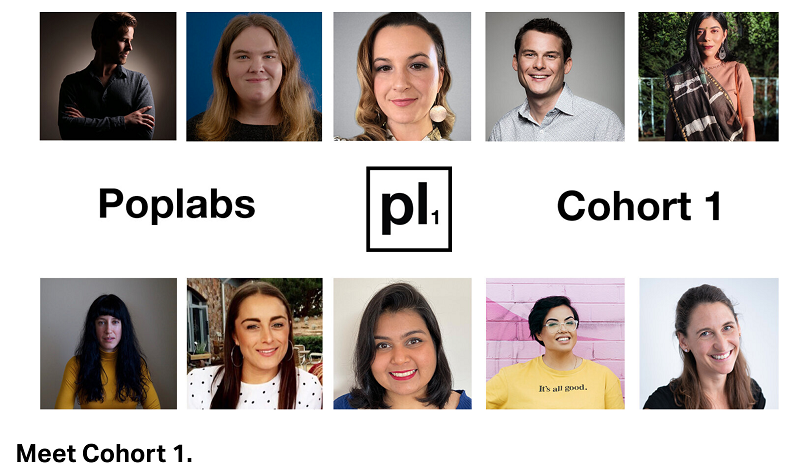 Partners
We are excited to partner with Poplabs, an intensive incubator for new or early stage creative business using storytelling to drive social impact. Participants will gain the business knowledge, connections and tools to develop their first impact-driven storytelling product and grow their venture into a sustainable business for good.
The cohort will also gain the opportunity to access local and international markets through a number of strategic partnerships.
Meet Poplabs Incubator. Cohort 1
Register for the Poplabs Showcase.
Streamed virtually, our inaugural Poplabs Showcase 2020 will celebrate the journey of our first cohort of creative entrepreneurs. Join us to learn more about the founders, their creative businesses and the impact they seek to achieve.
You'll get a chance to engage directly with the founders, hear from our supporters and connect with event attendees!

Core Facilitator
2020 Custodianship Program. Australia Council for the Arts
​The Custodianship program is for Aboriginal and Torres Strait Islander artists, arts workers and cultural practitioners from across art forms and Australia. The program will encourage participants who are at various stages of their careers and are ready to reflect on their skills, capabilities and what custodianship and leadership may mean to them.
The program attracts learners who are open to new ideas, able to learn in a group situation and willing to share knowledge and insights with others. Participants who have roots with their custodianship responsibilities and want to learn more about enacting a vision for their communities.
Unearthing First Nations leadership by developing different ways of knowing, being and doing. Connecting legacy between past and future generations. The Custodianship program is designed by First Nations leaders for First Nations leaders to transform sustainability in culture, practice, community and the arts.
Gathering Aboriginal and Torres Strait Islander arts leaders from across Australia, the Custodianship program transforms people. Cultural practitioners, artists and arts workers from across art forms and career levels will explore what custodianship and leadership means in diverse contexts. They will learn from self, from others and with peers. Designed by First Nations people, participants are guided by role models, cultural teachers and an Elder in Residence.
Community Leadership Program, from 2018 to present
Australians Together
Indigenous Australia Program
Fred Hollows Foundation
WOW Women of the World Festival 2020
Global 24
#CreateAustraliasFuture
Placemakers
Pacific Choirs Project 2022. Redland Performing Arts Centre.